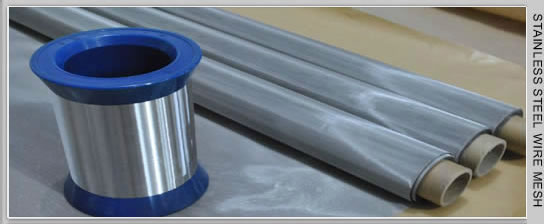 How to choose stainless steel screens and to avoid getting rusty and other quality problem
Stainless steel wire mesh screens are expected to have the property of excellent rust resistance. But in practical use, some users may find stainless steel screens, after a period of use, getting rusty.
Now how to avoid and solve such problem?
First, be aware before purchasing, that stainless steel mesh products are supplied in a variety of material grades. Commonly supplied ss materials are AISI 302, 304, 304L , 310, 316S, 316L, 317LS, 321, 330, 347, 410, and 430 and other alloys. The materials have different chemical and physical contents. The rust and corrosion resisting property is mostly up to Cr content in ss material.
Then, choose the right material grade according to the work environment. Stainless steel mesh can be used for filter, sifting, guarding, screening, in petrochemical, aerospace, astronautics, food and beverage production, pharmacy, environmental protection, new energy, automotive, electronic industry and other industries. It is important to choose the right mesh products to meet specific requirements of applications.
Also stainless steel mesh can get rusty when used unproperly in certain environments.

How to avoid rusting and other issues?
We recommend that, first, choose reliable wire mesh manufacturer and supplier. The established supplier will use good quality materials for production, hence final product quality is guaranteed. Secondly, choose products made of high grade ss material. We can help choose the right mesh according to your applications. Thirdly, to keep a proper environment of moisture, and keep the products in a dry and clean environment, during storage, transportation, and uses.
Hehuang supplies quality ss mesh screen products made of high grade metal materials with reliable quality. All our products materials are purchased from reliable suppliers in China and abroad, throught strict tests and checking. We supply material report to our customers and technical instructions.
Stainless Steel Wire Mesh Products
Weaving Types
Technical-tips