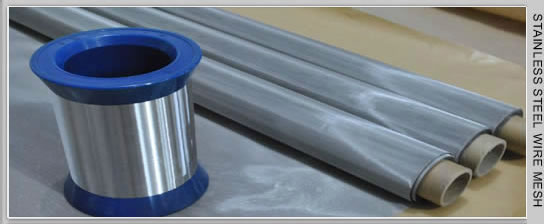 Weaving Types
He Hua is an expert in weaving wire mesh, wire cloth, filter cloth and bolting wire cloth.
Please refer to some major weaving patterns below.
Our expert can also do customer weaving products.
Hehuang also handle with special weaving like twist weave, chain linked weave and knit weave are applied for manufacture of hexagonal, diamond / rhomb, and knitted mesh products.
| | |
| --- | --- |
| | Plain Weave with each warp wire going over and under the successive weft wires and vice versa ensuring the maximum of weaving stability and most accurate mesh openings. |
| | |
| | Twill Weave allows a thicker wire and is suitable for heavy meshes. The wire position of twill weave wire mesh is less stable compared with plain weave. |
| | |
| | Plain Dutch Weave is similar to plain weave, while the warp wires are thicker and lie closer to each other. This type of woven wire mesh is mainly used as industrial filter cloth and apparatus of separation. |
| | Twill Dutch Weave is a combination of the Hollander Weave and the twill weave. This type enables a strong wire cloth with super fine filtration. Ideal for fine filtration. |
| | |
| | open lower surface. It is ideal to withstand high mechanical strain and excellent filter performance. |
| | |
| | Reverse Dutch Weave is the same as Dutch weave except the warp and weft wires are reversed |
Stainless Steel Wire Mesh Products
Weaving Types
Technical-tips