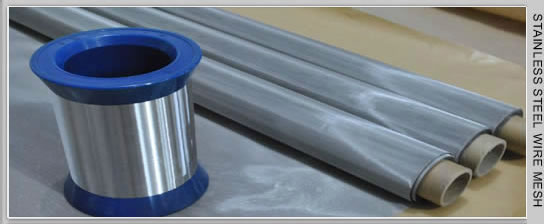 Woven Micron Opening SS Wire Mesh for Filtering
Woven Filtering Mesh is a kind of fine woven micron opening stainless steel wire mesh cloth specially designed for filter and prefilter applications.
Samples: A sample of 4 inch -6 inch square piece or a 4 inch - 6 inch diameter circle piece can be supplied for advance approval of the filtering mesh quality. Customized size available.
Woven Micron Opening Stainless Steel Filtering Mesh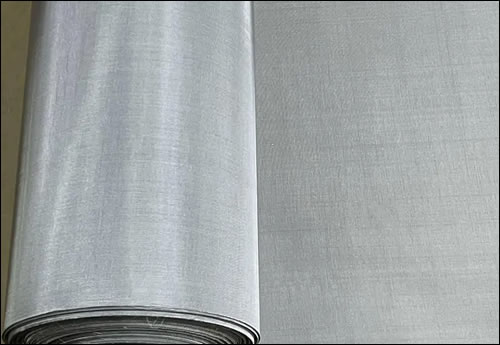 Woven filtering mesh in rolls
Roll width 925 m2
Material: AISI 304, 316 Stainless Steel
Aperture: 0.1 (+ -0.03) mm
Wire thickness: 1.0 mm
Filter mesh according to ISO 17824

Woven filtering mesh
Roll width 925 m2
Material: AISI 304, 316 stainless steel
Aperture: 0.2 (+ -0.03) mm
Wire thickness: 1.0 mm
Filter mesh cut-off according to ISO 17824
Woven Micron Opening SS Wire Mesh Cloth for Prefilter Housing
Stainless steel micron woven wire cloth to suit a prefilter housing
Width: 400 mm
Diameter: Outer 190 mm / inner 90 mm
Wire thickness 50 mm
Application: Micron wire cloth for prefilters to condensate particles of lube oil mist from vent tank
Filter mesh type: Multi-layer woven wire cloth sintered in stainless steel
Nominal filter rating ( μm): 2 micron, absolute rating 98% ( micron): 8-9, mean B. P.P ( pa): 5000 - 6000, resistance coeffient 105: 14
Nominal filter rating ( μm): 5 micron, absolute rating 98% ( micron): 12-14, mean B. P.P ( pa): 3300- 3700, resistance coeffient 105: 12
Nominal filter rating ( μm): 10 micron, absolute rating 98% ( micron): 16-18, mean B. P.P ( pa): 2800- 3000, resistance coeffient 105: 7
Woven Filter Screen
Micron opening woven filter mesh in 316L stainless steel
400 x 400 mesh
350 x 350 mesh
Stainless Steel Wire Mesh Products
Weaving Types
Technical-tips