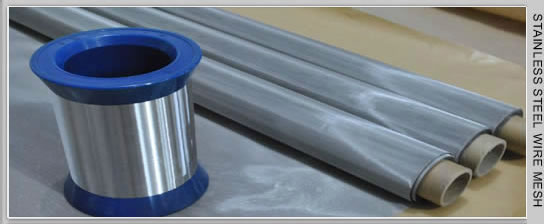 Test Sieves Made with Stainless Steel Fine Woven Wire Cloth as Screening Media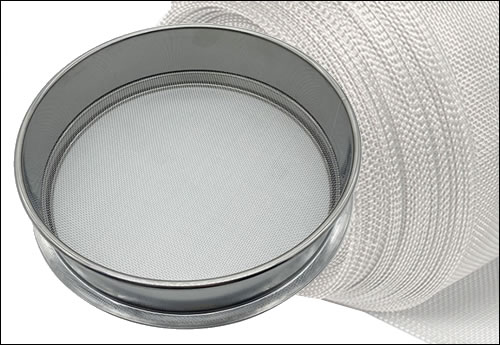 Stainless steel sieves for lab testing and grading can be made with either woven wire cloth or micron perforated ss plate as sifting media. The frames for stainless sieves can be stainless steel or other metals.
Materials: Wire meshes for sieves are produced primarily using stainless steel (AISI 304) or (AISI 316).
Sieve opening dimensions( mm ) : 1.0 , 1.2, 1.5, 2.0, 2.5, 3.0, 3.5, 4.0, 4.5, 5.0, 12, 1.5 × 20, 1.7 × 20
Sieve Diameter: 100mm 200mm 300mm
Aperture shape: Square
Mesh opening / Aperture: 5um~3mm
Industries served: In petroleum, chemical industry, cement, ceramics, pharmacy, metering, etc.
Woven wire mesh sieves with precise opening are the most widely used test sieves for laboratory particle size analysis. Seamless frames ensure a precise fit and superior quality. They are made of the highest quality brass or stainless steel materials and are available in diameter sizes of 38, 100, 150, 200, 250, 300, 315, 350, 400 and 450 mm.
Sieve Handling:
Particles should never be forced through a stainless steel mesh sieve. Otherwise, the sieving precision may be affected and the mesh may get deformed by this rough handling in operation.

For cleaning and maintenance of mesh sieves:
Metal framed ss sieves should be rinsed thoroughly in clean water and dried quickly in a warm atmosphere.
To avoid possible mesh distortion, metal framed woven wire sieves should be heated max. at 80 deg C.
Sieves used in wet sieving process, shall be cleaned first, then dried out.

Stainless Steel Woven Wire Mesh Can be Made into Special Test Sieves with Extra Depth for Construction and Cement Industries

Extra depth ss sieves are extensively used by the construction and cement industries. These test sieves with extra depth are available with a diameter size of 450 mm and a depth of 300 mm. Made from stainless steel with woven wire mesh or perforated sieving media.

SS Woven Mesh Sieves: Sizes, Frames and Aperture
Test sieve available in diameter 12', 8', 300mm and 75mm with stainless steel frames in all kinds of stainless steel wire cloth and copper mesh, nickle-plated, suitable for precision testing and sorting of abrasive.
300mm stainless wire mesh test sieve is produced by the standard ISO3310-2:1990. The aperture sizes are from 3.35mm to 0.038mm. The frames and covers of Mallas sieves are made of stainless steel while the wire cloth is in all kinds of material such as brass, bronze, stainless steel and copper.
75mm stainless steel test sieve is available in apertures sizes from 500 micro to 5 micro, with allowance +2 micro, in accordance with the standard ISO3310-3:1990. The wire mesh screen is electroformed, and its frames and covers are made of quality stainless steel.
It is mainly used for precise classification of the minute granule materials and it is widely used in metallurgy, abrasive, construction industries and research lab.
Standard Sieves and Ultra Sieves
Micro-Mesh Standard Sieves
Rim Diameter
Rim Height/SS
Mesh Size
Mesh Tolerance
Standards
3"
1" or 3"
3um - 2000um
Square, Round, Slotted
& Custom
+/- 2um
ASTM E-161
ISO 3310-3
6"
1" or 2"
+/- 2um
8"
1" or 2"
+/- 2um
12"
2"
+/- 2um
75mm
25mm
+/- 2um
200mm
50mm
+/- 2um
Micro-Mesh Ultra Sieves
Rim Diameter
Rim Height/SS
Mesh Size
Mesh Tolerance
Standards
3"
1" or 3"
2um - 500um
Square, Round, Slotted
& Custom
+/- 1.0um
ASTM E-161
ISO 3310-1
8"
1" or 2"
+/- 1.5um
75mm
25mm
+/- 1.0um
200mm
50mm
+/- 1.5um
Stainless steel test sieves Case Study
Note: We supply a wide range of stainless steel wire mesh sieves, mid-point sieve and mesh certified sieve used as sand sieves, grain sieves, laboratory testing sieves and sifting sieves. In addition to above, wire mesh test sieves for special purposes such as shaped holes, wet washing, mid-point style, very small openings and for use with specialized shakers or equipment are available.
Stainless Steel Wire Mesh Products
Weaving Types
Technical-tips