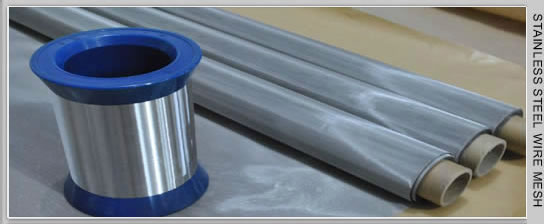 Stainless Steel Wire Cloth, Twill Dutch
Stainless Steel Dutch Woven Wire Mesh Filter Cloth, Professional Standard:
As professional weaver of stainless steel wire mesh and stainless steel wire cloth, He Hua offers various grades of woven wire mesh and woven wire cloth in stainless steel, brass, copper and other metal materials. Our experienced technicians can produce a variety of woven patterns, Twill Weave, Plain Weave and Dutch Weave. In this page, we mainly introduce Dutch Woven Filter Cloth in Stainless Steel, Twill Dutch Weave(Professional Standard).
Twill Dutch Woven Wire Cloth is made with a combination of the Hollander Weave and the twill weave. This type enables a strong wire cloth with super fine filtration.
Filter Cloth Code

Quantity of Wire/Inch

Metal Wire Diameter
(mm)

Weaving Method

Mesh Weight

(kg/m2)

Warp

Weft

Warp

Weft

x320

81.3

780

0.100

0.071

Twill

1.17

x360

91.4

789

1.21

x400I

101.6

900

0.063

1.13

x400II

101.6

780

0.071

1.24

x500

127

1100

0.071

0.050

0.85

x520

132

1100

0.86

x630I

160

1500

0.063

0.036

0.67

x630II

160

1400

0.040

0.72

x685

174

1400

0.78

x795

202

1800

0.050

0.032

0.57

x850

216

1900

0.045

0.030

0.52

x1000

254

2000

0.040

0.028

0.50

x1125

285.8

2300

0.036

0.025

0.47

x1250

317.5

2300

0.44

Note: Appropriate mesh weight is calculated according to stainless steel wire mesh
Stainless Steel Wire Mesh Products
Weaving Types
Technical-tips