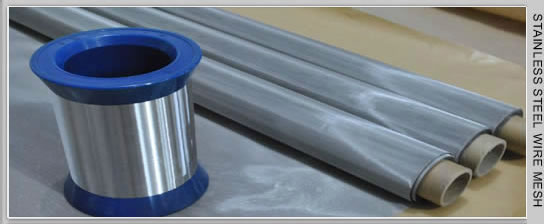 Technical-tips
Technical-tips about Stainless Steel Wire Mesh
General Information
Major Stainless Steel Material: 302 304 304L 321 316 316L.
Weaving: Plain weave, twill weave and Dutch weave.
Features of Stainless Steel Wire Mesh: Acid resistance, alkali resistance, high temperature resistance, good pulling force and corrosion resistance.
Uses: Stainless steel wire mesh cloth is used in sifting and filtering under acid and alkali working conditions as slurry mesh for the oil industry, as screening and filtering mesh in chemical fiber industry and acid washing mesh in electroplate industry.
Our Technical Capabilities:
We can design and produce various sizes according to customers' requirements, at the same time we undertake processing with coming materials.
Weaving patterns:
There are six major weaving types of stainless steel wire mesh cloth.
Woven SS Mesh Cloth Specifications:
We also list general specifications of stainless steel wire mesh and wire cloth in the form of tables for your reference and choice.
Materials:
In production, choice wire material is used to secure the final product quality. Learn more about stainless steel wire materials.
Stainless Steel Wire Mesh Products
Weaving Types
Technical-tips