Stainless Steel Wire Mesh Products
Weaving Types
Technical-tips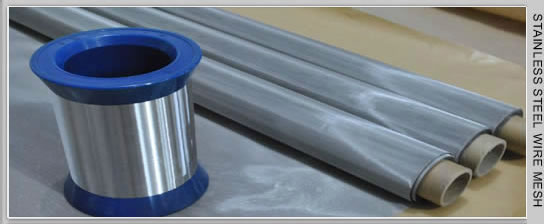 Stainless Steel Decorative Wire Mesh For Venues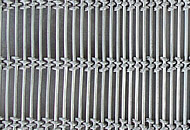 Currently, the use of stainless steel decorative wire mesh becomes popular for ornamenting of large venues. With special luster, flexibility and structure, stainless steel woven or knitted wire mesh adds a feeling of nobleness for the architectures.
Stainless decoration wire mesh is commonly used in design large-scale opera house, gymnasium, exhibition halls, upscale flagship stores, luxury hotels , shopping malls and other large venues and sites.
Hehua tries to improve processing technology to avoid the product surface color difference and other problems that may occur. We have developed a variety of beautiful, multi-standard stainless steel decorative curtains, wire strand mesh, wire cloth draperies and partition screens. The processing methods for decorative wire mesh include knitting, weaving, crimping and special designs.
Stainless steel decorative wire mesh has easy installation for ceiling and lighting combining to produce a very mysterious effect. It is used to isolate offices, restaurant tables, staircases to achieve an effect of enlarged house and more complicate vision of spaces. Stainless steel wire mesh surfaces can be painted in other colors like bronze, purplish red, gold and so on.
Stainless steel decorative wire mesh directly leads to a different style of modern metal art decoration style. The metal wire curtains have changeable colors in the refraction of lights and bring infinite imagination. For indoor and outdoor architecture design and decoration, the metal material curtain is non-flammable, robust, easy to maintain, functional.
SS wire mesh curtains and draperies offer vivid decorative effect, and at the same tiem, it can offer good protective effect on the building structure.
Decorative wire mesh for architectures are popularly used in decorations of exhibition halls, hotels and luxurious room decorations as screens, also inside and outside decorations in superior office buildings, dancing halls, business halls, shopping center and sports center, ceilings, walls, stairs and railings.
Woven wire cloth drapery can be made in the following materials:
Stainless steel, aluminium, copper, phosphor bronze, etc.
Woven wire mesh decorative mesh is offered in a variety of wire diameters, styles and mesh openings. It is constructed of wires that are woven into a variety of unique patterns.
This wire mesh can be used for many applications with the following features:
1.Aesthetic appeal;
2.Versatile;
3. Architecturally inspired;
4.Variety of openings and sizes;
5.Unique design and appearance;
6.Style and functionality;
Specific Applications:
Infill Panels;
Ventilation grilles;
Security;
Privacy ceiling panels;
Sun Shades;
Shelving;
Facades;
Store Fixtures;
Partitions;
Other uses.
Hehua can design and produce stainless steel decorative wire mesh screen for large venue installation works in accordance with construction drawings.