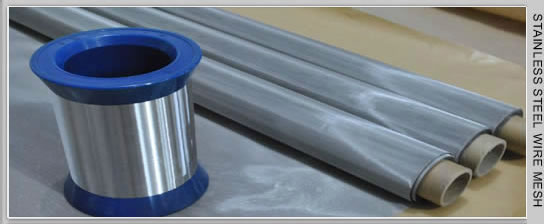 Stainless Steel Architectural Mesh - Wire and Rod, Chained Mesh, Ring Mesh - for Architecture Facade and Curtains, Balcony Guarding, Sun Shading, Ventilation, Screening
Stainless steel woven wire mesh is ideal for interior and exterior architectural uses, as roof ceiling cladding, decorative curtains, wall cladding, and external facade cladding and sun shading.
Architectural Mesh Materials:
Materials grades include AISI 304, SS316 and etc. Majority of the mesh is manufactured by T304 stainless steel and T316 stainless steel with both internal and external applications. Most commonly Grade 304 is specified.
Popular colors for Architectural Screen: Stainless Steel, Gold, Silver, Copper, Bronze and others.
Architectural Meshes for Indoor and Outdoor Decoration
Metallic mesh fabrics woven with rod, wire, wire rope, used externally and internally for decorative purpose Manufactured to ASTM E2016-15 and other related international standards set for woven wire mesh.
Metal SS Architectural Mesh Features:
1, High strength, multi design, multi color finish, sagging good.
2, Anti-corrosion, alkali and acid resistance, suitable for outdoor and seashore area.
3, Fireproof building material with good shading effects.
4, High temperature resistance, no color fading.
5, Excellent decoration effect with etensive use.
6, Recycled material, environmental friendly, long service life.
Product Scope:
Diameter of steel bar: 0.5-4 mm.
Diameter of cable wire: 2-4 mm.

Color: Gold, silver, copper, gun-black, brass, bronze, etc.
Weight: 6-11.2 kg/m2.
Architectural Stainless Steel Mesh
In mesh rolls of 9' x 18'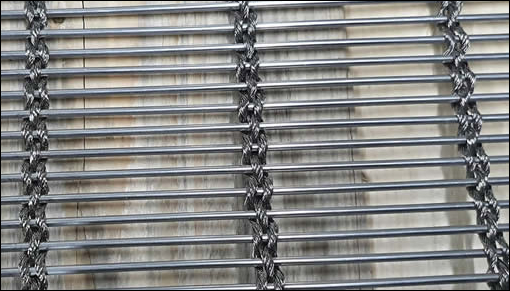 Interior architecture mesh, woven with rod and wire rope structure
Material: Stainless steel mesh
Open area:60.6%
Cable Diameter: 2.75mm x 3
Mesh thickness:10mm
Cable Pitcth:68mm
Surface reatment:free oil
Rod Diameter: 4.5mm
Max Width: 6m
Rod Pitcth:14.5mm
Max Length:100m
Weight:10.9kg/m2
Inox Stainless Steel ROd and Wire Cable Net For Balustrade


Material: AISI SS316
Type: Bar & Cable Fabricated Mesh
Size: 510x510
Application: For Stair Railing, Balustrade, Blacony, Terrace
Stainless Steel Architectural Mesh - Cladding of Facades


Metal Mesh Façade Grille - Decorative Screen Panels
Patterns: Spira 590, Weber 620, 650
Type: Steel bar and crimped wire woven
Diamond Pattern Architectural Mesh
Metal screens with diamond opening: 2" x 2", antique bronze color, for decoration, securing and storing
Copper coloured architectural mesh


Slot, rectangular hole metal mesh sheet
Type: Bar and wire rod
Architectural Metallic curtains


Size: 108 inch wide x 84 inch long
Type: Chained wire & rod
Metal fabric curtain, bronze or other metallic colored.
Purpose: Privacy and spacing curtains
Architectural chain ring mesh for Various Space Curtains
Chain main ringed mesh with the following details:
Material: stainless steel with bronze finish
Wire diameter: approx. 0.5mm
Ring diameter/aperture: 3.8mm
Also other sizes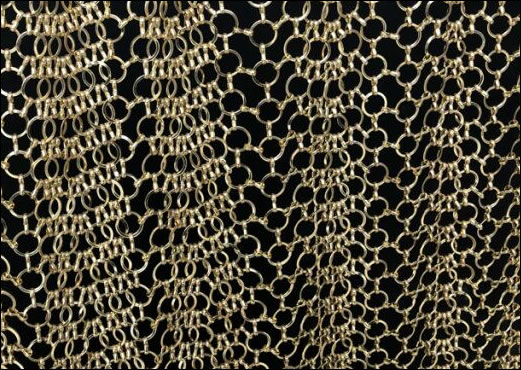 Material: SS, steel, aluminum
Color: Bronze, copper, gold
Structure: Chain main
Stainless Steel Ring Mesh Curtains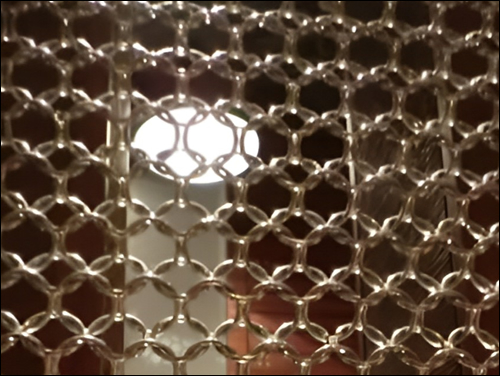 Material: Ring Mesh of Stainless steel Wire
Wire diameter 0.5/1 mm
Ring diameter 3/10 mm
For Hanging Curtain 1 meter x 30 meter long.
Architectural drapery mesh, for decorative ceiling


Pattern: S Spiral wire
Color: Phosphor bronze
Installation reference with drape details, in PDF
Stainless Steel Mesh curtain for door Guarding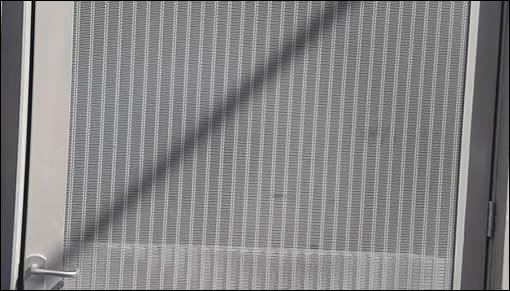 Architecture Wire Mesh for balcony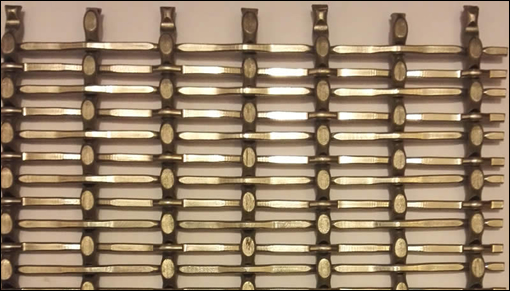 AISI 304, in vintage gold color
In panel size: Height 600 mm x length 2000 mm
Thickness of the mesh : 3,9 mm
Cross rod (big wire) : 3,41 * 1,85 mm
Spiral wire (small wire) : 2,2 * 1,2 mm
Pitch cross rod:16 mm
Pitch spiral:4,8 mm
Architectural Projects
Why Choose SS Mesh for Architecture Designs?
Benefits of using ss wire mesh: Stainless steel architectural mesh also known facades mesh and decoration wire mesh. Architectural Metal Mesh in stainless steel is fireproof while the wire mesh configuration can be altered depending upon the level of air permeability required. It is frequently used to combine security and safety while at the same time remaining aesthetically interesting and pleasing to the eye.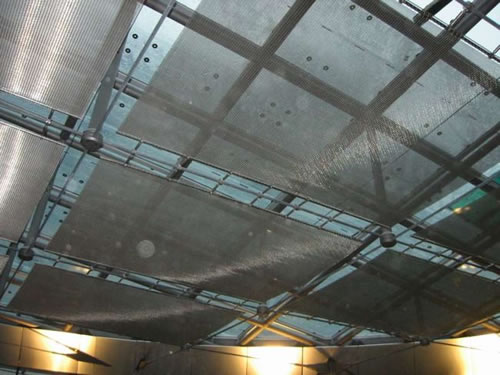 Stainless Steel Architectural Mesh Used as ceilings
Stainless woven wire mesh is a sustainable material which offers superior economic and environmental benefits as well as high strength to weight ratio, ease of fabrication and excellent aesthetic appeal.
Metal Mesh Cladding Panels for exterior decoration: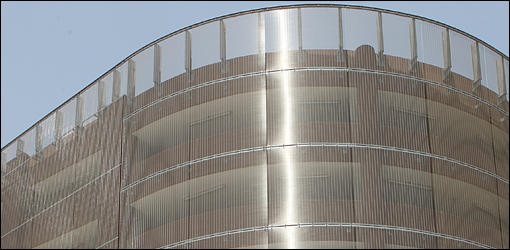 Stainless steel mesh panels for building project, in Arabian Gulf
Material grade: AISI 316L
Purpose: Facade and wall cladding and sun screening
Metal Curtain Wall Cladding Panels: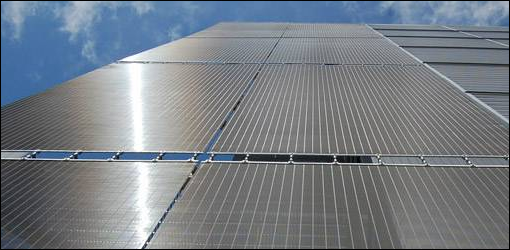 Exterior wall decorative wire mesh, shading screen, ventilation screen
Steel Rod Mesh Curtains: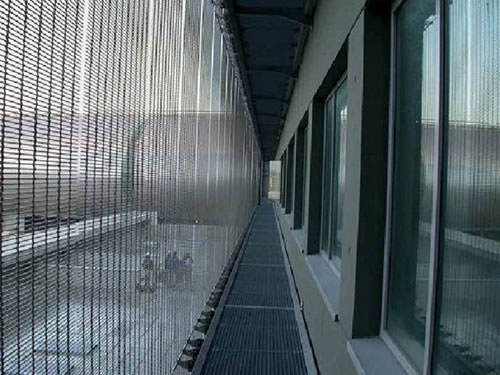 Stainless Steel Wire Mesh Products
Weaving Types
Technical-tips