Stainless Steel Wire Mesh Products
Weaving Types
Technical-tips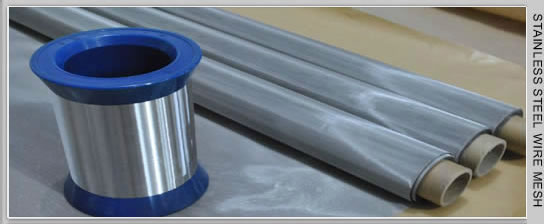 Request to offer for Stainless Steel Wire Mesh,16 gauge wire dia, 6 openings
We received a customer inquiry on stainless steel wire mesh, publish this information, we urgently looking for OEM manufacturers of cooperation.
Please quote your best price and delivery time to Kuwait for the following items:

No.
Item
Qty.
Unit
Description
1
MESH:19 MM
DEEP X 14 GAUGE,
304 SS
1848
SQUARE FT
PARTS FOR REACTORS & REGENERATORS
TAG NO. : V-86-101/102/103/104
HEXGONAL MESH
HEIGHT : 19 MM
14 GAUGE LANCE TYPE

1.MATERIAL : AISI 304 (STAINLESS STEEL)
2.SIZE : 50A/F X19MM HEIGHTX 2MM THK
ATTACHED DRAWING ONLY FOR REFERENCE
ITEM=HEXGONAL MESH
SIZE=19 MM DP X 14 GAUGE
MATERIAL=304 SS
ADDITIONAL INFORMATION=LANCE TYPE
Please find the below-mentioned units, with the specification as follows:
2 WIRE,MESH,HEAVY CRIMP 01/17/2014 00:00:00 5 EA
3CM X 3CM,304SS
Item long text:
WIRE, MESH, HEAVY CRIMPED, 304 STAINLESS STEEL, 3 CM X 3 CM X 3MM, ROLL SIZE : 2 M W X 25 M LG
13574867 WIRE,MESH,HEAVY CRIMP, 3CM X 3CM,304SS
Pls quote your very best price and delivery schedule for stainless steel wire mesh screen as per the following details:

Wire Mesh Details: 16 gauge wire dia, 6 openings per linear inch, thk-1.6mm, Material - SS316

Required Qty: 4 sq.metre or standard length available in the market.
We looking forward to have your valuable quotation asap.
Please provide us a quotation on CIF Hong Kong to the following :
Product : Construction Wire Mesh
Size : 25x25x1mm or 50x50x1mm
Material : Stainless Steel 316
Quantity : 100000 sqm
We are producer of industrial valves. One of them is strainer of grey cast iron or ductile cast iron. Strainer has a filter from stainless steel wire mesh.
So, we use a different type of stainless steel wire mesh. One of them is following dimensions:
Mesh width: 1,2 mm
Wire diameter: Æ 0,7 mm
Roll width: 1000 mm
Material: AISI 304
Yearly quantity: 1500 m2
Could you send me your best offer for this type of wire mesh?
Please if you could provide us with a quote for the following Items
40 Pieces - Galvanized Steel Wire Fabric 50x50mm
Electrically welded, square mesh, for concrete
reinforcement made from galvanized wire mesh size 50x50mm wire thickness
3.25mm in sheets of 3.60 mtr x 2.10 mtr
8 pieces - Stainless Steel wire netting 2x2 in
Steel Wire to ASTM, A240, Type 304 Square Mesh, in
Sheets of 5x1 Meters, Electrically welded with wire on one long side for
butt welding
Mesh Size 50x50mm 2x2 in
Diam Wire 0.120 in
Please provide us with the best possible prices, delivery time and
approximate shipping weight. (weight and dimensions)
Here we request you to quote your best rates for the wire with below given specification.

STAINLESS STEEL WIRE
NON MAGNET
SAMI HARD
CAROM 1%
POLISHED
COIL FORM
SIZES 5MM & 6MM

STAINLESS STEEL WIRE
NON MAGNET
SAMI HARD
CAROM 1%
DULL
COIL FORM
SIZES 5MM & 6MM

Please have us your ex-factory and FOB rates.
We also need your kind cooperation to :
- Give us full protection by declining same requirements in the near future and confirming the new requesters that you have been working with us for this project
- Back up our company by giving the best price so that I can propose your brand in my meeting committee
- Give us your best delivery time (the sooner the better)
- Enclose the brochure/catalogue/datasheet of the unit you quote
- Inform me the estimation weight and dimension for my own shipment calculation.
- Items should be brand new (not refurbished) and original.