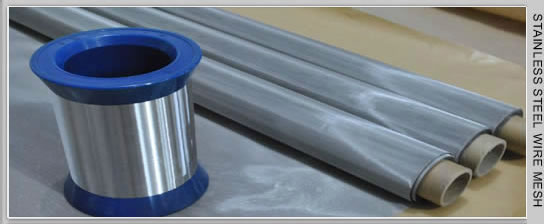 How to maintain stainless steel mesh used in filter elements and sieves in good condition
With economic development, stainless steel mesh finds more and more applications in modern industries and daily life. SS mesh products can be used in heat, cold and various work conditions.
People gets in close contact with stainless steel products, but not many people know about performance of stainless steel mesh, and maintenance of stainless steel mesh and its processed elements like juicers and sieves.
Stainless steel mesh filter elements and sieves normally enjoy good property against rust and stains:
The reason is that, ss contains chromium (Cr) and nickel (Ni). The two metal elements in stainless steel, will form a dense oxide film, when exposed with oxygenn in the atmosphere. This thin layer of chromium oxide will cover the entire surface of the stainless steel product, to protect it from rust and stains.
Following are tips to maintain ss mesh filter elements and sieves in good conditions:
1. Properly packed and keep clean in storage
2, Keep dry in storage, avoid mositure condition
3, SS mesh filters and sieves should be used with care, cleaned regularly and stored in a safe dry place.
4, Always wash and dry the mesh and filter elements after each using. Using soft cloth in cleaning ss mesh surfaces with special detergent
5, Avoid scratching, surface damaging, bleaching, grinding
6, Avoid contact with other metal products and rough handling
7. Aovid corrosive chemical staff contact in storage and transport
For cleaning of mesh sieves:
Metal framed ss sieves should afterwards be rinsed thoroughly in clean water and dried quickly in a warm atmosphere.
To avoid possible mesh distortion, metal framed woven wire sieves should not be heated above 80 deg C.
Sieves that have been used for wet sieving process, shall be cleaned first, then dried out.

Stainless Steel Mesh Cloth for Making of Juicer Filter

Stainless Steel Wire Mesh Roll for Making of Filter Elements and Sieves
Stainless Steel Wire Mesh Products
Weaving Types
Technical-tips