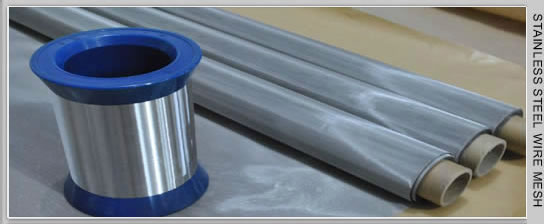 Stainless Steel Wire Rope Mesh for High Security Zoo Fencing Uses
Flexible wire rope stainless steel wire mesh is popularly known as Zoo Mesh or Zoo Fencing due to its wide uses in zoos and wildlife parks. Common style is wire rope mesh with ferrule design for easy and quick installation.
Durable Overall Structures:
Stainless steel wire rope mesh has a flexible structure in diamond, square or rectangular opening, plain woven, suitable to take different profile and frequent intervals.
Features of Stainless Wire Rope Mesh:
Ferrule type ss rope netting features light weight, high strength, seamless and smooth surface, high security fencing, good vision, high loading capacity and superior corrosion protection.
Technical Specifications:
Wire Rope Mesh Material: T-304, 304L, 316, 316L
Wire Rope structure: 7x7 ( light type), 7x19 ( heavy type)
Style: Furrule, buckled, closed
Mesh: 40x40mm, 30x30, 50x50, 60x60, 20x35mm, 25mmx43mm, 30mmx52mm, 40x69mm to 200mmx346mm, made of different wire diameter and wire structures.
Wire rope diameter: 1.2mm, 1.5mm, 3mm, 4mm, various
Edge pattern: Eyelet end, loop ends and other end designs.
Major Products
Zoo Fencing SS Rope Mesh

Mesh 120mm
Rope wire size: 1-2mm
SS 316 Rope Mesh for Security Netting
Material: SS 316
Wire rope: 3mm
Mesh opening: 2" x 2" square / diamond
Cable structure: 7x19
Size: 45 feet x 45 feet
Type: Ferrule
SS 316 Rope Mesh Cable Barrier
Material: SS 316
Wire rope: 3mm
Mesh opening: 2" x 2" square / diamond
Cable structure: 7x19
Size: 8 feet x 8 feet
Stainless Steel Wire Mesh Products
Weaving Types
Technical-tips