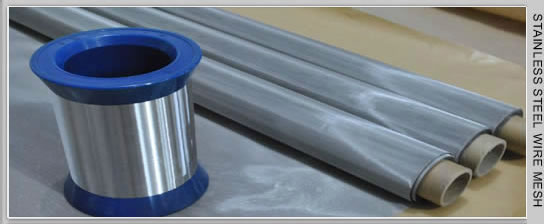 Manufacturer of Stainless Steel Coils-Stainless Steel Sheets_Stainless Steel Seamless pipe
Hehua Stainless Steel Wire Mesh Factory, which is a manufacturer for stainless steel products including woven wire mesh, coils/sheets/plates, pipes/tube, round bar and structural etc.
We are supplier of stainless steel material.
Our stainless steel products range as below
Product
Specification
Finish
Size
Stainless Steel Coils
201/202/304/
304L/316/316L/
430/409/410
No.1, 2D, 2B, BA, No4, No8, HL
width 50~2000mm; thickness 0.3mm~12mm
Stainless Steel Sheets/Plates
201/202/304/
304L/316/316L/
430/409/410
No.1, 2D, 2B, BA, No4, No8, HL
width 50~2000mm; thickness 0.2mm~100mm
Stainless Steel Seamless pipes/tubes
304/321/316/
316Ti/310S/347/
904L/UNS31803/32750
Pickled
OD: 3.0mm~1016mm; WT: 1.0~60mm
Stainless Steel Welded pipes/tubes
201/202/304/316/430
No.1, 2B, HL, Polished, Mirror finish
OD: 0.2mm~1016mm; WT: 1.0~12mm
Stainless Steel Woven Wire Mesh Cloth
Materials:Type 304,Type 304L,Type 316 and Type 316L.
Weaving:Plain weave or twill weave
Mesh/Inch
Wire Gauge(SWG)
Opening in mm
3mesh x 3mesh
14
6.27
4mesh x 4mesh
16
4.27
5mesh x 5mesh
18
3.86
6mesh x 6mesh
18
3.04
8mesh x 8mesh
20
2.26
10mesh x 10mesh
20
1.63
20mesh x 20mesh
30
0.95
30mesh x 30mesh
34
0.61
40mesh x 40mesh
36
0.44
50mesh x 50mesh
38
0.36
60mesh x 60mesh
40
0.30
80mesh x 80mesh
42
0.21
100mesh x 100mesh
44
0.172
120mesh x 120mesh
44
0.13
150mesh x 150mesh
46
0.108
160mesh x 160mesh
46
0.097
180mesh x 180mesh
47
0.09
200mesh x 200mesh
47
0.077
250mesh x 250mesh
48
0.061
280mesh x 280mesh
49
0.060
300mesh x 300mesh
49
0.054
350mesh x 350mesh
49
0.042
400mesh x 400mesh
50
0.0385
Roll width: 2'-8'
If you have any demand, don't hesitate to send us your inquiry with details, and we shall make competitive offer within one working days after receiving you email.
Stainless Steel Wire Mesh Products
Weaving Types
Technical-tips