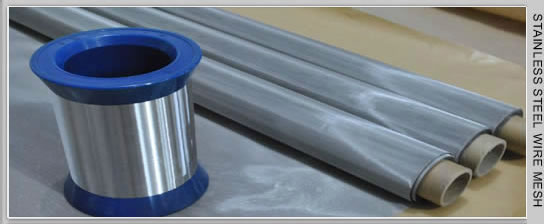 Pocket Spring Mattress Wire
We supply good quality spring wire for pocket spring mattress production.
Differences between Pocket Spring and Bonnel Spring
Both pocket spring and bonnel spring are innerspring units for mattress springs, while bonnel spring is the most popular springs used for bed mattress production;
Pocket spring is individually wrapped coil system stitched into mattresses below a comfort layer of foam or other material, while bonnel spring is the traditional interconnected spring system;
Pocket springs offer added contour and pressure point relief, while bonnell springs render more air circulation and provide maximum comfort.
Pocket Spring Wire


Diameter: 1.20 to 2.10mm
For producing pocket spring mattresses
Flat Frame Wire
10 x 1,40mm
For production of flat frame spring pocket:
Packaging - 200 kg per coil, 4 coils per pallet.
Product: Scaleless Blue Oil Tempere fre Steel Mattress Frame Wire

Wire section: Flat
Size: 10.0x1.40MM
Width: +/- 0.20mm
Thickness: +/- 0.05mm
Mechanical features:
Tensile Strength 1300-1600 N/mm2
Hardness: C41-49
Width tollerance: +/-0.20 mm
Thickness tollerance: +/-0.05 mm
| | | | | |
| --- | --- | --- | --- | --- |
| C | Si | S | P | Mn |
| 0.30-0.60 | 0.10-0.35 | 0.035 | 0.035 | 0.50-0.70 |
Technical Data Sheet - How we control and check wire qualities
Sample investigation
Dimension: 1,40 x 10,00
cc: T. Wittmers, Dr. V. Blinov
3 sample segments: 10,00 x 1,40 x ~ 25,00
Investigations to be carried out:
- chemistry
- surface hardness
- core hardness
- microstructure
- edge condition
Product chemical analysis:
| | | | | | | | | | |
| --- | --- | --- | --- | --- | --- | --- | --- | --- | --- |
| C | Si | Mn | P | S | Cr | Ni | Mo | Cu | Al |
| 0,347 | 0,194 | 0,5683 | 0,0087 | 0,0070 | 0,017 | 0,017 | 0,001 | 0,011 | 0,0019 |
| Ti | V | Nb | W | Co | B | Ca | Sn | Pb | Zn |
| 0,0003 | 0,002 | - | - | - | - | - | - | - | - |

Fig. 1 Overview of belt surface with marking of a surface defect running in the middle in longitudinal direction (one-sided on all three samples)
The following is a cross-section
Surface hardness: 47HRC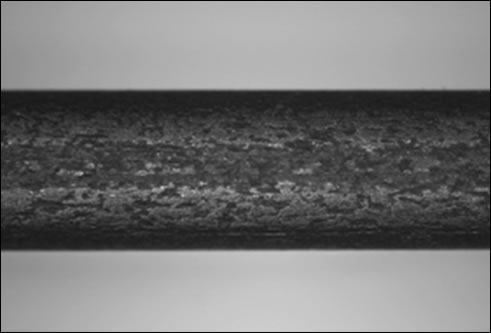 Fig.2 V iew of strip edge
Surface rough-porous
Origin: wire production

Fig.3
Cross-section
Failure area x500
Failure depth ca.38µm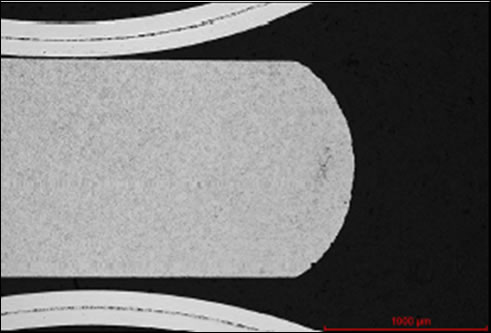 Fig.4
Cross-sectionx50
View of strip-edge across
Unetched
Surface slightly rough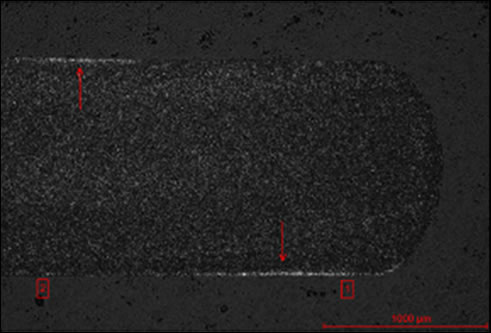 Fig.5
Cross section x50
Overview strip-edge
Etched
Partially decarburised
with marking of the following image sections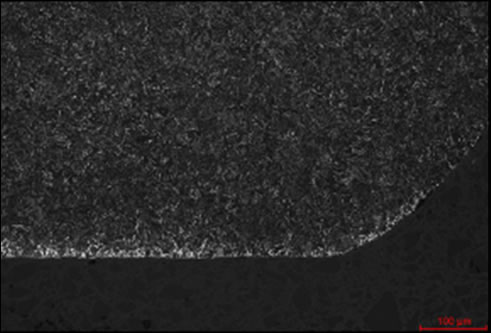 Fig.6
Image section 1 X200
Partially decarburised

Fig.7
Image position 1
Detail enlargement x1000
Decarburisation 26µm

Abb.8
Image position 2 x 1000
No abnormalities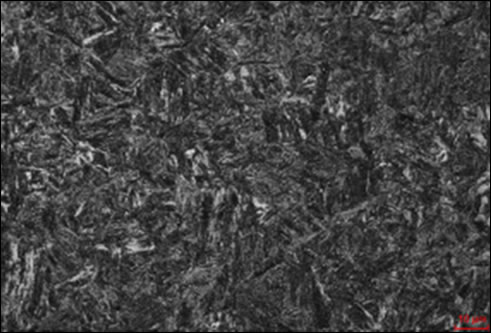 Fig.9
Core section x 1000
Core hardness: 490HV1
Stainless Steel Wire Mesh Products
Weaving Types
Technical-tips