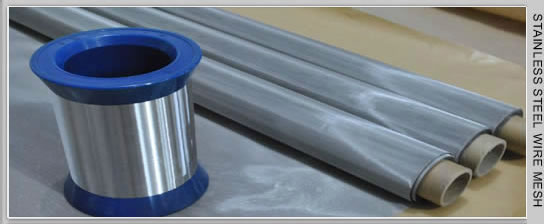 Typical features of stainless steel wire mesh: Acid and Alkali and Corrosion Resistance

Stainless steel wire mesh used in filtering
Here we mainly introduce stainless steel mesh characteristics:
Stainless steel mesh needs no special surface treatment, is easy and simple to maintain;
Good acid and alkali resistance, corrosion resistance;
High strength, high tensile strength, toughness and wear resistance and durability;
Common temperature processing, easier to diversify the possibility of using stainless steel mesh;
Stainless steel wire mesh is high temperature oxidation free. The namely tolerance temperature for 304 stainless steel mesh is 800 degrees Celsius, 310S stainless steel mesh in the name of tolerance to temperatures up to 1150 degrees Celsius.
With above features, stainless steel mesh is widely used in sifting, filtering, decoration and protective screening, the scope throughout the mining, petroleum, chemical, food, medicine, machinery manufacturing, construction decoration, electronics, aerospace and other industries.
Stainless Steel Wire Mesh Products
Weaving Types
Technical-tips